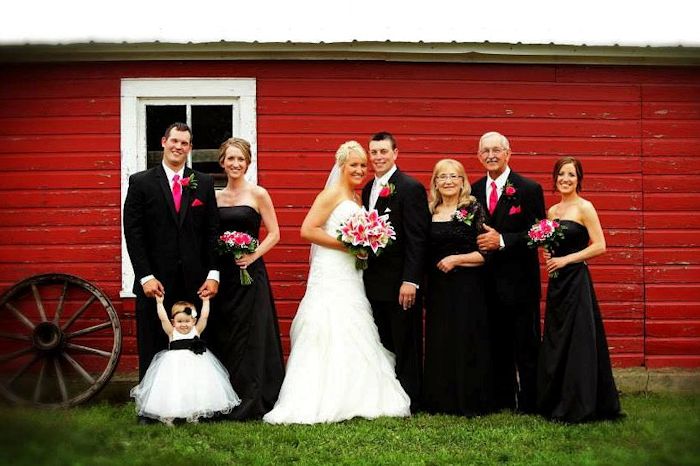 Left to Right: Steve, Katie, and Lauren Stensgard, Sarah and Richie Heinrich,
Sherry and Dennis Gustin, and Jessica Gustin.

Steve and Katie Stensgard live at the ranch. Steve is employed with the NRCS and Katie is working at Sanford Health as a Nurse Practitioner.
Richie and Sarah are active partners in the operation. Richie and Sarah farm and ranch north of Medina. Sarah is the Farm and Ranch Director for 790 AM KFGO.
Dennis and Sherry have been farming and ranching since they were married in 1977. Sherry is retired from her teaching position at Fort Lincoln Elementary in Mandan and now days enjoys watching her grandkids.
Jessica lives in West Fargo. She is a psychologist at the Veterans Affairs Clinic in Fargo.